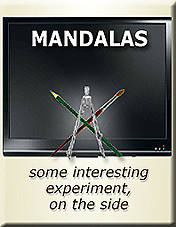 During the early 90s I spent some time investigating the various graphic possibilities of a particular pattern I found on a book about eastern religions a few years back.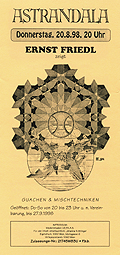 A DIFFERENT PATTERN WITH SIMILAR ANALOGY (Somehow reminded me of lace...)
THEME DESIGN 6 Astrological greetingscards
THEME DESIGN 8 Optical illusions
The two mandalas on the right ("Mars" and "Venus") are a couple of a series of different colour-variations I presented on two occasions at exhibitions. Later on and with the help of a computer I kept developing those shapes a little further, but 'first things first'...
THE BASIC STRUCTURE AND IT'S COMBINATIONS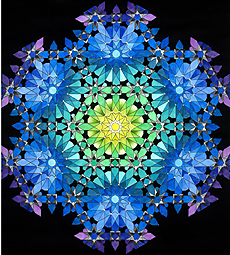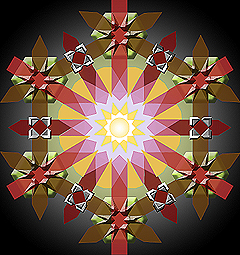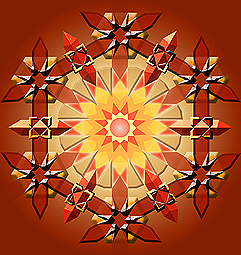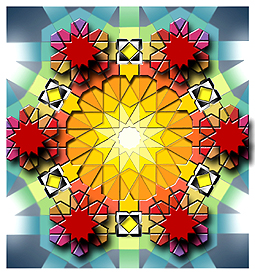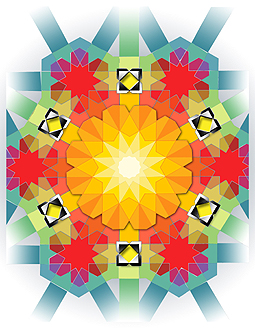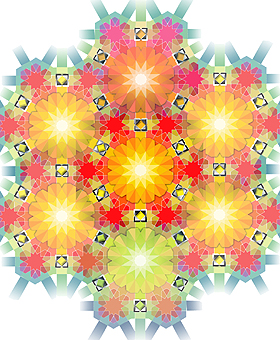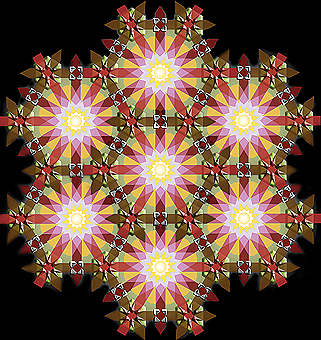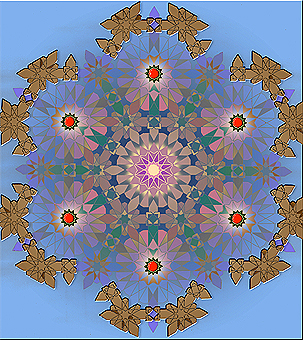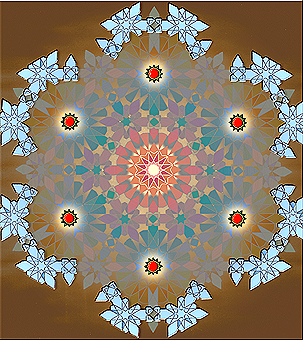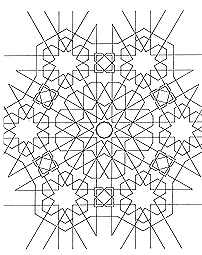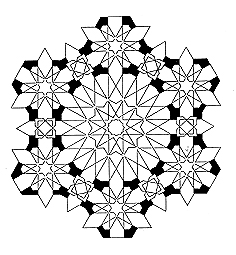 .
COLOUR AND SHAPE - EXPERIMENTS