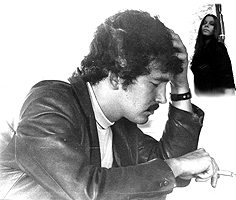 School-bands became student's - bands and as choir singer too I was busy enough. With the student's - choir ("Wiener - Schütz - Kantorei") I took part in 3 LP-productions as well as a short concert - tour through northern Italy and Carinthia in July 1972.
Soccer and Tennis were the only types of sport I ever really liked doing.
What I learned in theory in the Music College I immediately put into practice by assisting the film-students as a sound engineer. During these years I also started to give drumming tuition to pep up my budget.